---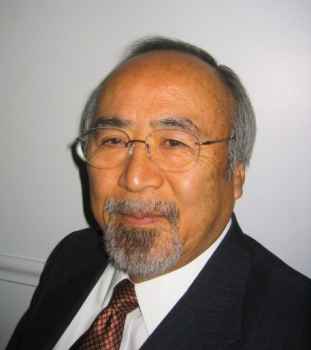 Yoshio Gotoh
An expert in Asian/American supply chain management.
Yoshio Gotoh is CEO of Gotoh International LLC, headquartered in suburban Chicago. Gotoh International specializes in assisting North American middle market firms to integrate their domestic operations into a global supply chain. The company's primary focus is Asian interface, particularly involving vendor relationships, logistics and inventory control involving China, Japan and Southeast Asia.

Mr. Gotoh brings nearly 40 years of diverse international logistics and trading company expertise to his supply chain practice.

Born in Osaka, Japan, he immigrated to the US in 1961 to continue his education, earning both a BA and a MBA. He began his logistics career with a steamship line and soon joined PanAm's international cargo operation. In 1971 Yoshio's manager persuaded Mr. Gotoh to join in a move to the emerging air freight power, Flying Tigers.

At Tigers, Mr. Gotoh transformed the firm's international marketing and service philosophy, transforming international air cargo management in North America. He convinced executives at both Tigers and most of the large international freight consolidators to provide direct service to the Midwest, which was then a new concept. This reduced what had been three to four day service to next-day for much of North America.
He also introduced multi-lingual/multi-cultural customer service centers. These enabled foreign nationals in the Midwest to communicate in their native tongue with individuals who could not only speak their language but could relate to the unique requirements of diverse global environments.

1984 proved to be an eventful year for Yoshio. He became an American citizen. He also started a diverse international and domestic logistics entity; eventually forming a joint logistics venture with Japan's largest trading company, ITOCHU. Through that relationship, Mr. Gotoh began developing integrated supply chain systems that initiated vendor or outsource manufacturing relationships off-shore, managed all transportation to North America, controlled inventory, scheduled supply for local assembly and made JIT customer delivery.

Mr. Gotoh is a leader in the Midwest Japanese/American business community and has held leadership roles in several Chicago area international business associations. He is Director of a popular choral society in Chicago, and is an active competitor in both golf and tennis.