If profit is the lifeblood of a successful, growing enterprise,
the supply chain is its central nervous system.
In today's complex, global and increasingly interdependent network of business relationships, managing a company's supply chain requires an unprecedented breadth and depth of skills, and the support of sophisticated mission-critical technology that is carefully matched to the company's specific needs.
For more than three decades, Franzetta & Associates has helped companies – from multinational corporations to early-stage enterprises – optimize their supply chains.
We do this by focusing on three key elements: people, process and profit.

Supply chain management (SCM) talent is today in extremely high demand. Well-managed corporations are keenly aware of the important contributions SCM professionals can make.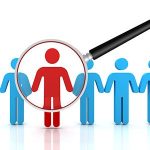 The pool of trained, experienced and knowledgeable SCM executives is limited.
In addition, matching available talent with a specific market, company objectives and corporate culture is critical to ensuring the success of a newly appointed supply chain executive.
As SCM practitioners ourselves – serving both as consultants and placement specialists – we have one of the profession's most extensive global networks of supply chain executive talent.
We have a recognized track record of success in identifying and introducing the appropriate talent for each client's immediate needs and long-term objectives – while at the same time matching candidates to opportunities to which they can enthusiastically commit their career aspirations.
Franzetta & Associates provides senior-level executive search services on either a salary-scaled or flat-fee basis, as the client prefers. We also provide onboarding and other support as required.

The effective management of almost every aspect of a company's operations today requires the appropriate technology, and that is especially true of its supply chain.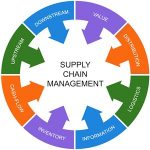 There is a large and ever-growing array of SCM software systems, automation options, outsourced and third-party solutions, item tracking methods, pick-and-pack systems and more – many of which can be integrated into enterprise resource planning, inventory management and financial control systems.
Rapidly entering the enterprise and SCM environment are even newer technologies, such as artificial intelligence and IOT (Internet of things) devices that provide additional sources of information – and introduce greater complexity to the challenge of managing corporate resources.
The sophistication and complexity of todays' technology can be overwhelming – and even counter-productive. Technology is simply a tool. It should have the capabilities and features needed to meet the company's needs now and over its expected growth path, without overwhelming users with "feature bloat."
Installing systems that offer a vast array of options that are not really necessary for the company's needs will of course result in a higher expenditure for the technology itself. But a much greater cost will be the lost time and productivity of employees who must wrestle with needlessly complicated systems – reducing rather than enhancing productivity.
We stay current on the full range of SCM technologies available, and understand how to match their specific capabilities with the near-term and long-term requirements of our clients. In addition, we can assist clients in negotiation of the fees and service level commitments of contracts for the technologies and outsourced services they select.

A common misconception is that SCM's primary – or even sole – contribution to profitability results from negotiating the best possible prices for goods and services.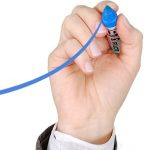 While such savings are of course important, they are just one of the many ways effective supply chain management adds to the bottom line – and to the top line, through increased revenues, as well.
Here are some of the many ways SCM can enhance profitability:
Ensuring reliable supplies of raw and partially finished materials to maintain production, so customer expectations are met.
Establishing solid vendor partner relationships and joint planning to meet the mutual goals of the company and its suppliers, to minimize carrying costs.
Identifying "what if" alternatives if sourcing is interrupted.
Coordinating the company's production planning with the SCM strategies of customers.
Selecting the optimal logistics suppliers to economically and efficiently provide non-core services.
At Franzetta & Associates, we work with our clients to ensure that supply chain management operates as a profit center that, with the correct staffing, leadership, technology and strategy, provides a game-changing competitive advantage.